HOME >>> GET A NICOTINE PRESCRIPTION
Get A 12 Month Prescription for your Nicotine Vape Products.
HOW TO APPLY ONLINE FOR A NICOTINE PRESCRIPTION IN AUSTRALIA

We refer our Australian customers to Quit Clinics based in Sydney to apply for a prescription to allow us to supply you with e-liquids and pre-filled cartomisers that contain various dosages of nicotine.

WHY DO WE RECOMMEND QUIT CLINICS ?

All Quit Clinics doctors have been approved by the TGA as Authorised Prescribers of Nicotine in Australia, including vaping products containing nicotine (which providing you obtain your script) we can supply and deliver to your door anywhere in Australia usually within 48 hours.

All Quit Clinics doctors are passionate about helping smokers quit and understand that it is an incredibly difficult undertaking that requires support. Their doctors will review your individual smoking history and will provide a treatment plan that maximises your chances of quitting smoking for good. Your online application takes only a matter of minutes, and involves filling out a simple questionnaire about your medical history and your smoking habits so that Quit Clinics doctors can provide a treatment that is specific to you.
The consultation fee is $85.00 and this includes your script to supply up to 12 months supply of vaping products containing nicotine which as we've already confirmed we can supply, and deliver right to your door anywhere in Australia via express courier. If for some reason your application for a prescription is refused then your money is 100% fully refunded.
Once you receive your prescription (usually emailed to you within 24 hours), simply email us a copy which we will keep on file and add a copy to each order you place with us to satisfy Australia Customs requirements (that all nicotine imports be accompanied by a prescription issued by a TGA approved doctor in Australia).

We then ship your order from our NZ warehouse directly to your door via express courier and you take delivery usually within 2 business days from you placing your order.
​
TO APPLY FOR YOUR NICOTINE PRESCRIPTION ONLINE.... CLICK HERE !!!

Get a 10% discount off your consultation... Use the code FRIEND10 during payment in checkout and for a limited time you'll receive 10% off your consultation fee.
​
​
​
If you need any additional information please contact us via the mailbox below.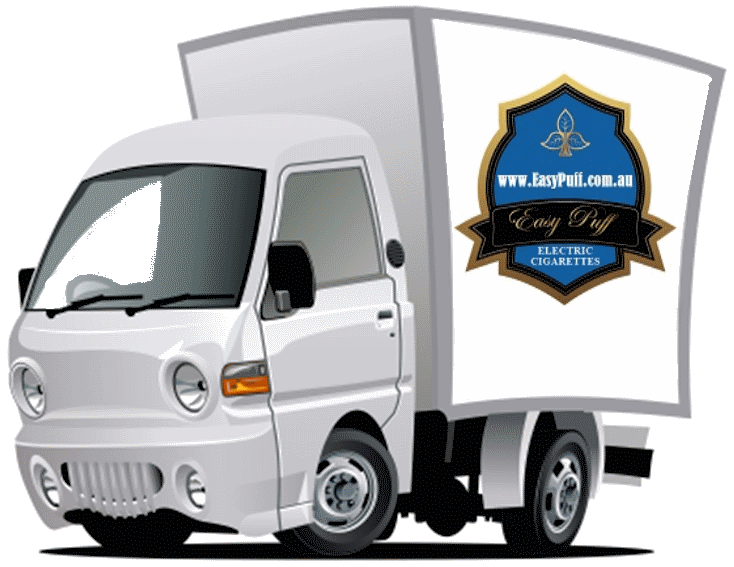 Easy Puff | Electronic Cigarettes Australia
Call Our NZ Warehouse Order Hotline: +64 7 925 0904